HAPPY HOLIDAYS!!
I thought I would share one of the recipes I tried over the weekend .....the kids and I are loving these pumpkin muffins for snacks or a quick breakfast on the go 🙂
Stay healthy over the next couple months by getting exercise at least 3 to 4 times a week. Also, try for a happy light or extra vitamin D for that additional mood booster and immune booster!!!!
If you have some goals to make over this coming winter let me know if I can help you..... I know from experience that making small changes over time are more likely to have a lasting healthy effect. Just imagine if you made five tiny changes in the next few months and really adopted those changes and by next year they were permanent healthy habits!!!!
I know I need to work on drinking water so if you see me in the gym - ask me where my water bottle is!!!! Next is reducing the amount of peanut butter consumed after 8 PM!!! Lol.
Kari's Healthy Pumpkin Muffins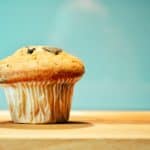 1 cup pumpkin purée
1 cup plain Greek yogurt
1.5 cups oats (You can blend them in a food processor if you want a smoother texture, or mix with part flour or flour substitute--for example a cup of oats, half a cup of almond flour.)
1 teaspoon baking soda
1 teaspoon baking powder
1.5 scoops vanilla protein powder
2 tablespoons pumpkin pie spice
1 teaspoon vanilla extract
1 egg
Bake 30-35 min at 350 degrees.
Add-ins could be chia seeds, crunchy granola handful, or handful of walnuts, chocolate chips put on top after in the muffinpaper.
Super trick that gets more of the muffin in your mouth and less on the muffin paper: mist non-stick spray over all the papers after they are in the muffin pan!!!
Kari A Hall BS, ACSM Certified Exercise Physiologist. Certified Pilates instructor , Certified TRX instructor, Certified Alloy Trainer.
Personal Trainer, WORX