We've got the perfect recipe for tasty muffins for your week! With Greek yogurt and oats, these blueberry muffins are both hearty and tender. Choose 1 cup of blueberries or double it for an extra dose of fruit. Enjoy!
Yogurt Oat Blueberry Muffins
1 cup plain greek yogurt
1/4 cup milk
1 egg
1 tsp. vanilla
1/3 cup honey
1 cup old fashioned oats
3/4 cup flour
1 tsp. baking powder
1/2 tsp. baking soda
1/4 tsp. salt
1-2 cups blueberries
4 Tbs. melted butter or coconut oil
Preheat oven to 37Line a 12 muffin cup pan with liners.
Whisk together yogurt, milk, egg, vanilla and honey in a medium bowl.
Whisk together dry ingredients. Add the blueberries and toss to combine.
Add the yogurt mixture and melted butter or coconut oil to the dry
ingredients just until combined.
Scoop batter into the muffin cups. Bake for 14-18 minutes or until the top
springs back when touched.
Cool and enjoy!
Tacos shells can be a tough proposition for a lot of diets. But a simple substitution of butter lettuce leaves is a low-carb solution for everyone!
Low-carb Lettuce Tacos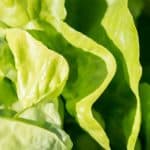 1 head of washed butter lettuce
Ground beef seasoned with taco seasoning
Chopped tomatoes
Chopped cilantro
1 can rinsed black beans
Diced onions
Chopped black olives
Shredded cheddar cheese
Sour cream (optional)
Guacamole (optional)
Hot sauce of choice
Put each ingredient in a separate bowl or container. Butter lettuce is used in place of tortilla. Make tacos with above ingredients and enjoy!  Ole'
Easy to make for anybody, these bites are quick to throw together and are great to keep handy throughout the day.
Quick, Easy Energy Bites
These energy bites are great for that extra boost of energy when you're on the go!
2/3 cup creamy peanut butter
1/2 cups sweet chocolate chips
1 cup old fashioned oats
1/2 cup ground flax seed
2 tbsp honey
Mix all the ingredients well, place in refrigerator for 15-30 minutes (the cooler temperatures make them easier to handle!).

Roll into 12 bites. Store in the refrigerator.
Betsy's Shredded Chicken Salad
This shredded chicken salad is high in protein and quick to make!
1 whole baked chicken-shredded
1 bunch of cilantro or to taste
1-2 small diced tomatoes
1 small diced red onion
1/2 cup Mayonnaise
Pepper to taste
Johnny's seasoning to taste ((or non salt option))
Shredded cheese of choice
Combine all ingredients and enjoy on top of baked tostada shells.
HAPPY HOLIDAYS!!
I thought I would share one of the recipes I tried over the weekend .....the kids and I are loving these pumpkin muffins for snacks or a quick breakfast on the go 🙂
Stay healthy over the next couple months by getting exercise at least 3 to 4 times a week. Also, try for a happy light or extra vitamin D for that additional mood booster and immune booster!!!!
If you have some goals to make over this coming winter let me know if I can help you..... I know from experience that making small changes over time are more likely to have a lasting healthy effect. Just imagine if you made five tiny changes in the next few months and really adopted those changes and by next year they were permanent healthy habits!!!!
I know I need to work on drinking water so if you see me in the gym - ask me where my water bottle is!!!! Next is reducing the amount of peanut butter consumed after 8 PM!!! Lol.
Kari's Healthy Pumpkin Muffins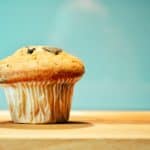 1 cup pumpkin purée
1 cup plain Greek yogurt
1.5 cups oats (You can blend them in a food processor if you want a smoother texture, or mix with part flour or flour substitute--for example a cup of oats, half a cup of almond flour.)
1 teaspoon baking soda
1 teaspoon baking powder
1.5 scoops vanilla protein powder
2 tablespoons pumpkin pie spice
1 teaspoon vanilla extract
1 egg
Bake 30-35 min at 350 degrees.
Add-ins could be chia seeds, crunchy granola handful, or handful of walnuts, chocolate chips put on top after in the muffinpaper.
Super trick that gets more of the muffin in your mouth and less on the muffin paper: mist non-stick spray over all the papers after they are in the muffin pan!!!
Kari A Hall BS, ACSM Certified Exercise Physiologist. Certified Pilates instructor , Certified TRX instructor, Certified Alloy Trainer.
Personal Trainer, WORX
Winter Vegetable Bake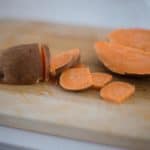 2 sweet potatoes (cubed)
1 lb brussels sprouts (trimmed and halved)
1 8 oz package sliced mushrooms
½ red onion (thinly sliced)
½ cup craisins
½ cup pecans (chopped)
1 Tbsp rosemary (finely minced)
3-4 cloves garlic (finely minced)
1 Tbsp maple syrup or honey
¼ cup olive oil
2 tsp sea salt
½ tsp pepper
Balsamic reduction sauce
Directions:
Pre-heat oven to 425 degrees.
Toss together all ingredients except the balsamic reduction sauce.
Place vegetable mixture on foil-lined baking sheet.
Bake for 20 minutes. Remove from oven to flip veggies over and then bake for another 20-30 minutes until the vegetables are starting to brown and are fork-tender. If veggies are getting too brown and are still not tender, then cover with foil.
Remove from oven and serve warm. Drizzle with balsamic reduction sauce. Delicious sprinkled with parmesan or feta cheese. Can also serve for breakfast topped with eggs.
To make the balsamic reduction sauce, place a cup of balsamic vinegar in a pot. Heat over high heat until boiling, then reduce to a simmer. Cook until reduced by half, about 10 minutes. Place desired amount on finished veggie bake. Enjoy!
Parmesan Roasted Carrots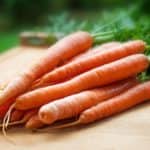 Parmesan roasted carrots are a quick and delicious way to get more carrots in your meal plan!
8-10 peeled carrots
2 tbsp melted butter
4 tbsp grated parmesan cheese
1 tsp chopped parsley
Preheat oven to 400 degrees

Mix melted butter and garlic together

Place carrots on parchment-lined baking sheet

Drizzle carrots with butter and garlic mixture

Roast for 15 minutes, shaking pan occasionally to rotate carrots

Top carrots with cheese and roast another 10-15 minutes or until the carrots reach desired doneness

Top with parsley and serve immediately
Low Carb Almond Flour Waffles
Try this recipe for a low-carb and delicious way to get fueled for your day!
1 cup almond flour sifted (add more if needed)
1/2 Tbs. baking powder
1/4 tsp. Salt
1/4 tsp. Xanthan gum (optional)
1 cup cream or mix cream with a little water
2 Tbs. oil
3 eggs
In large bowl, whisk together flour, baking powder, salt and xanthan
gum (if using).
Stir in oil and eggs. Mix until blended.
Slowly add cream until desired batter thickness is achieved. If batter
gets to thin add more almond flour. NOTE: The full cup of cream is usually
not needed.
Pour in waffle maker to cook.
Portobello Margherita Pizza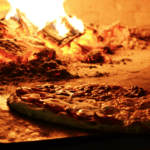 8 Portobello Mushrooms
1 tbsp Olive Oil
1/2 tbsp Garlic Powder
Pinch Salt
1/4 tsp Ground Pepper
1/2 cup Crushed Tomatoes
1 tbsp Dried Oregano
1 tbsp Crushed Red pepper
1 cup Mozeralla (Shredded)
1 cup Cherry Tomatoes (Sliced)
1/2 cup Fresh Basil
2 tbsp Balsamic Vinegar
Pizza Dough*
Turn on your broiler. Line a baking sheet with foil. Stretch pizza dough and place it on the tray with the mushrooms, stem side down, and drizzle with olive oil. Sprinkle with the garlic powder, salt and pepper. Broil for 5 min.

Take out of the oven and top with the crushed tomatoes, dried oregano, red pepper flakes, cheese and tomatoes. Broil 5 min.

Top with basil, drizzle with balsamic and enjoy!
*You can use your favorite pizza dough from your supermarket, or get ambitious and make your own!
Nuts are a great source to add to your daily diet, due to the provided nutrients. They help promote; strong bones, healthy hair, nails and skin while keeping your heart healthy. There also has been research found for cancer prevention. (more…)