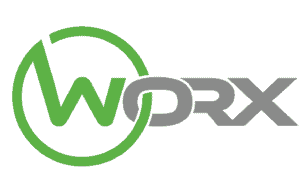 Worx Members,
We're excited to announce the rollout of our Worx mobile and web app! Starting next Thursday, September 24th, you will be able to download the app and manage your account, schedule training, and reserve classes slots!
This transition also means slight changes to our memberships, dues, and billing cycle options. Starting October 1st, membership dues will be reactivated. Please read on for more information!
New Changes
Worx Mobile App Stay up to date with our brand new mobile app!

Manage your account and credit card information
Opt-in for push notifications with special promotions
Reserve classes and schedule training sessions
Live Stream Group Fitness Many of our classes will be available online as well as in-person! Class filled up? Join online!
(Soon) Access our Video On Demand Library Friend tell you about a great class you missed? No problem! Members will have access to all our previously recorded classes.
Online-Only Memberships Will also be available for people who want a home option, or might be interested in trying our classes from out of town.
Online scheduling and purchasing All your favorite services will soon be bookable from our app or website--PT, Group Fitness, Team Training, and more!
Why the change?
Worx strives to make Wenatchee Valley the healthiest community it can be. As we grow and adapt, we want our members to have every opportunity to achieve their goals. This means making it easier than ever to join, manage your membership, schedule training, and more. This change also means exciting new opportunities like online classes!
What does this mean for my membership?
Memberships are currently active, but dues remain suspended until October 1st. On October 1st all memberships with dues will be charged. Your rate will remain the same as it was when your account was frozen (bi-weekly dues, see below). If your membership is paid by your employer, you will be unaffected.
The value of Paid-In-Full memberships was frozen on March 16th, 2020. Your membership will resume utilizing the remaining dues as of October 1st, 2020.
Bi-weekly members will now be billed once per month for your full monthly dues. Your total rate will remain the same.
If you need to change your due date, we can do that! We will have details next week on how to update your due date.
What if I don't want to reactivate my membership at this time?
Next Thursday, September 24th, we will transfer all active members to our new membership management system. We will not activate your dues until October 1st. If you do not want to reactivate, our follow-up email will include instructions to adjust your membership status online.
We're looking forward to the new changes! Please contact us if you have any feedback or further questions.